Art Advertising, Inc. was founded in 1969, opening the doors as a sign company to serve Jonesboro and the surrounding communities. Today with over 28,000 square feet of production across two facilities, we are one of the most diversified printing companies nationwide. Our diversity means that we have options at your disposal for fitting each project to the best suited print method whether you need 3 prototypes or 33 million production pieces. We can help maintain consistency across all your materials with better turnaround time and value. We deliver an effortless, convenient experience for all of our clients.
At Art Advertising, Inc. we can seamlessly take you from concept to delivery all with one call; which means your day just got a little less hectic. Our people are not simply experts in print. They are experts in business optimization. We can lower costs, strengthen your brand recognition and provide fulfillment and logistical efficiencies. Let us show you how our print/marketing review team can give more value to your organization.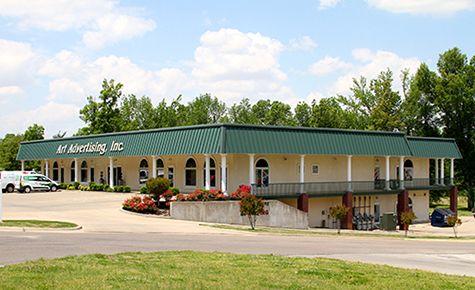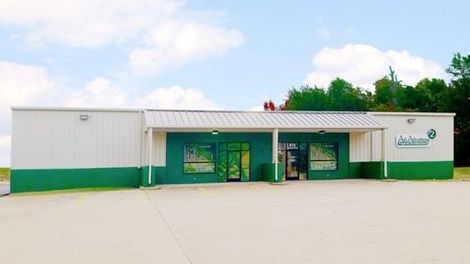 Mission Statement:
The mission of Art Advertising, Inc. is to consistently provide our clients with custom, high quality, value added printing products and services with quick response to meet or exceed our customers expectations. We will work to create an honest, fair and safe environment that is beneficial to our employees and vendors. We will support the community in which we live and work, and act with integrity in all we do.
Values:
Art Advertising, Inc. is guided by the following Values. They describe our company as we want it to be.
We act with INTEGRITY in all we do…
We are each personally accountable for the highest standards of behavior, including honesty and fairness in all aspects of our work. We fulfill our commitments as responsible citizens and employees. We will consistently treat customers and company resources with the respect they deserve.
We take responsibility for QUALITY…
Our products and services will be "best in class" in terms of value received for dollars paid. We will deliver excellence, strive for continuous improvement and respond vigorously to change. Each of us is responsible for the quality of whatever we do.
We deliver CUSTOMER satisfaction…
We are dedicated to satisfying our customers. We believe in respecting our customers, listening to their requests and understanding their expectations. We strive to exceed their expectations in affordability, quality and on-time delivery.
We value Art Advertising's PEOPLE…
We treat one another with respect and take pride in the significant contributions that come from the diversity of individuals and ideas. Our continued success requires us to provide the education and development needed to help our people grow. We are committed to openness and
trust in all relationships.
We regard our SUPPLIERS as essential team members…
We owe our suppliers the same type of respect that we show to our customers. Our suppliers deserve fair and equitable treatment, clear agreements and honest feedback on performance. We consider our suppliers' needs in conducting all aspects of our business.
We encourage COMMITMENT to our COMMUNITY…
We support our community through giving of our time and resources. We will work to help local charities and their efforts to improve the community in which we live and work.
We acknowledge the blessing of GOD…
We will strive to honor and give praise to Him who is the provider of all good things, and will seek wisdom and direction to follow His will in all we do.